P & D KENNEL

pdkennel@gmail.com

478-231-3212

Updated

04/10/18

24 Yrs. Breeding Experience...

We DO NOT Buy & Resell! We Raise Our Puppies on

Our Premises!

Parents on Premises for you to see!

NO SCAMS! References Available!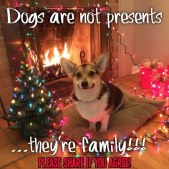 Please Adopt With Love & Lifetime, Not Just A Spur of the Moment Decision! A Pet is A Lifetime Responsibility! They Do Not Deserve to be Dumped Out or Sent to a Shelter Just Because You Didn't Think Things Thru Before Getting Them! Sometimes there are Circumstances they have to be Placed in Another Home, but sometimes Not... so Be Certain of the Responsibility Please Before Adopting These Babies!